DRAGON BOAT FESTIVAL
Practice Information
Regina Dragon Boat Festival
Team Practice Information
Captain, Coach and Steersperson Responsibility
 Ensure ALL team members have completed and signed Paddler Registration / Waiver form online or paper form prior to participant's first practice.
 The steersperson must be attentive to the other watercraft in the lake and obey the boat safety rules in regards to sharing the lake.
 Every boat needs to be equipped with a safety kit as well as everyone must be wearing a PFD at all times.
All NEW teams have 3 FREE practices upon registration.
Acquiring a coach for practices is the responsibility of each team.  Available coaches will be listed on the website with contact information.  All coaching fees are determined between Coach and Team.
Practice Times

 Practices are one hour in length and they start and end at the marina which is located next to The Willow restaurant.
 Practices generally run Monday through Friday starting at 4:30pm, 5:30pm, 6:30pm, 7:30pm or 8:30pm depending on the time of year.  There are some days and times that the lake is booked for other events. If you would like to book your practices or to book at times outside of these time slots please send your request(s) to the Practice Coordinator: teams@reginadragonboat.com
Practice Fees
You receive 3 free practices with your registration. You cannot book practices until the full registration is paid.
Practice fees for each additional practice session after the 3 free practices is $40/session payable to RDBF.
Teams returning to the dock late will be charged $70.00 per occurrence.
All practice fees must be paid before the scheduled practice. Failure to do so may result in cancellation of future practices. Paying for all of your practices will secure you a boat as your practice is only booked if paid for.
Practice Cancellations and Refund Policies
You require a minimum of 10 paddlers (not including the drummer and steersperson).  You will not be allowed on the water if you do not meet this requirement and no refunds will be given. You may, however, join with another boat if they also have low attendance.
Requirements/Restrictions are listed on the inside shed door.  All teams are responsible for following the guidelines.  Failure to do so will be the responsibility of the team.  
Teams neglecting the posted guidelines do so at their own risk
Each team is expected to be back at the end of their time slot.  Late teams may have to pay for the affected team's practice fee and/or lose their future practice times.
You must contact the Dragon Boat President at least 12 hours prior to practice for any cancellations. Failure to do so will conclude with the practice considered to be paid for. To cancel, please email President@reginadragonboat.com or text 306-533-4803. You may, however, reschedule your practice if you have notified the Coordinator the 12 hours before your practice.
For any other questions, comments, concerns or bookings please contact: info@reginadragonboat.com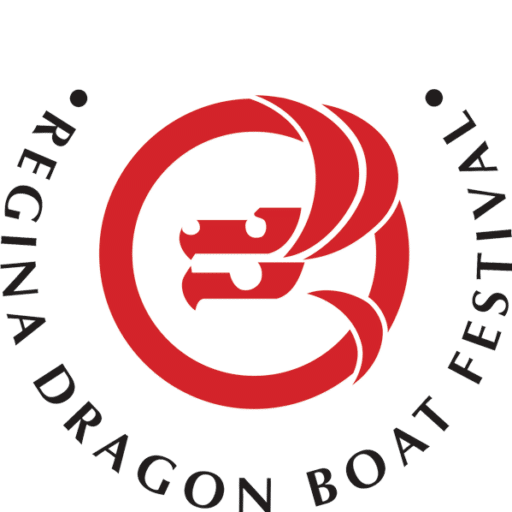 Regina Dragon Boat Festival
August 30-31, 2024 Regina Dragon Boat Festival
The Annual  Regina Dragon Boat Festival has been a long-time favourite event for paddlers, residents and visitors from across Canada.
Our city and dedicated volunteers welcome you to Regina's beautiful Wascana Park for a summer experience of festival excitement and camaraderie second to none.