THE ROSE CEREMONY
Paddlin' the Prairies On Regina's Mighty Shores
Regina Dragon Boat Rose Ceremony
Come celebrate Inspiring Women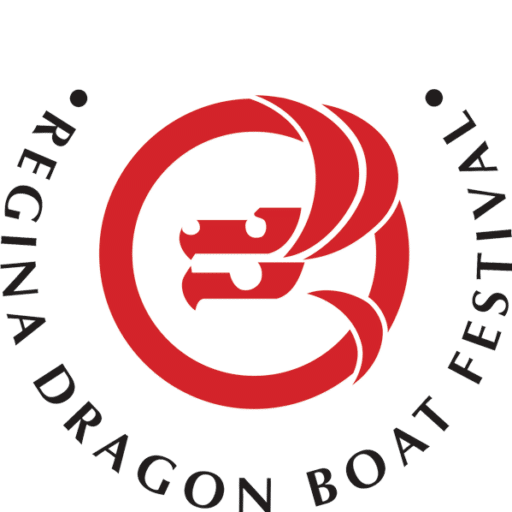 What is the Rose Ceremony?
Dragon boating is renowned for teaching and emphasizing the value of teamwork and promotes a healthy, active lifestyle which is important in the prevention of cancer. For this reason, it is no coincidence that dragon boating is often synonymous with the cancer fight.
The Rose Ceremony is an opportunity for paddlers and spectators to reflect on the courage required in beating this disease and to remember and support those dear to them who have won, lost or continue to fight their battle.
At the conclusion of the Cancer Survivor Race the song "When Pink is Just a Colour Again" will be played, followed by a moment of silence as they place roses in the water as a memorial to all our cherished loved ones.
There is also a trophy for the winning team in the cancer survivors' category.
The roses for the ceremony are provided by Gale's Florists
An Inspiring Cancer Survivor Dragon Boat Team
Rose Ceremony at the Regina Dragon Boat Festival
A team of breast cancer survivors hits the waters at Regina Dragon Boat Festival
"It just adds to the miracle that some of us really do survive," says breast cancer survivor.
As the 25th Annual Dragon Boat Festival kicks off Saturday, Team Papetista hits the Wascana Lake waters to celebrate their survival of breast cancer, and to remember those they have lost.
About 20 years ago Canada's first dragon boat team for breast cancer survivors took to the water in British Columbia. Today that movement is strong in Saskatchewan and all across Canada.
Jean Baker Lynch was diagnosed in December 2004 and has been 11 years cancer free. She was inspired to join the dragon boat team in British Columbia because she underwent her cancer treatments there.
When she moved back to Regina two years ago, she joined Team Papetista.
"It's great to finally be part of something that I've been wanting to be for a number of years," said Baker Lynch.
"I don't think anybody that goes through cancer and comes out on the other side is left unchanged," she added. "When I look at some of these ladies … I think we've all made it, we're here. It just adds to the miracle that some of us really do survive." Regina Dragon Boat Festival
The Annual  Regina Dragon Boat Festival has been a long-time favourite event for paddlers, residents and visitors from across Canada.
Our city and dedicated volunteers welcome you to Regina's beautiful Wascana Park for a summer experience of festival excitement and camaraderie second to none.