THE REGINA DRAGON BOAT FESTIVAL
Race Information
Welcome to the Canadian National Dragon Boat Championship
                                                                        & the Regina Dragon Boat Festival
July 18-21, 2019
[ujicountdown id="Dragon Boat 2018" expire="2018/08/31 11:00" hide="true" url="" subscr="" recurring="" rectype="second" repeats=""]
Regina Dragon Boat Race Information
Festival Dates: July 18-21, 2019
Location: Pine Island, corner of Wascana Parkway & Legislative Dr
Race Course: , Saturday Races – 500 metres,  2000m
Maximum Number of Teams: 75, however, no teams will be turned away.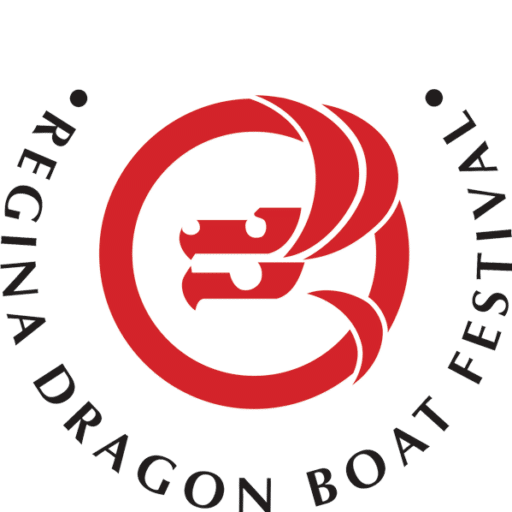 RATES AND DEADLINES
May 15, 2019    1st Early Bird
$950.00 + $47.50 GST ($997.50) for adult teams  $650.00 + $32.50 GST ($682.50) for out of province teams, $470.00 + $23.50 GST ($493.50) for Junior teams
June 1, 2019     2nd Early Bird
$1050.00 + $52.50 GST ($1102.50) for adult teams, $700.00 + $35.00 GST ($735.00) for out of province teams, $470.00 + $23.50 GST ($493.50) for junior teams
July 1, 2019     Final Registration
$1150 + $57.50 GST ($1207.50) for adult teams, $800 + $40.00 GST ($840.00)for out of town/province teams, $470.00 + $23.50 GST ($493.50) for junior teams
Friday Evening 200m Sprints: no additional charge, all teams registered in the festival will be registered for the sprints.
Saturday 2000m Race: No additional charge, teams can sign up the day of, with registration.
TEAM DETAILS
A full team for racing is 22 crew members (20 paddlers, 1 drummer and 1 steersperson)
Each team must have a manager (the manager may also be a crew member)
Each team must have a captain for the team while on the water (must be a crew member)
A mixed crew must have a minimum of 8 female and 8 male paddlers (not including the drummer and steer-person)
Junior team crew members must be under 18 years of age as of August 1, 2014
All equipment (dragon boats, paddles, PFDs, etc.) is supplied
All crew members must wear a PFD while on the water
If your team is using the Regina Dragon Boat Festival as an IDBF qualifying event please review these additional guidelines.
TRAINING DETAILS
All Festival training sessions are conducted by coaches from the Regina Dragon Boat Festival
Each team will be provided with 3 practice sessions upon registering
EACH MEMBER MUST SIGN THE WAIVER FORM PRIOR TO TRAINING SESSIONS. FORM WILL BE LOCATED IN EQUIPMENT SHED AT THE LAKE
Each crew member must attend a minimum of 2 practice sessions before they can be placed on the race roster (the manager must maintain a practice roster)
Practices are scheduled through the Festival Training Coordinator
Practices are conducted at Wascana Center Marina
Additional practices are available from Regina Dragon Boat Festival for $40.00/practice paid prior to the practice commencing
Practices cancelled due to lightning or high winds will be rescheduled
NO CREWS WILL BE ON THE WATER WITHOUT BEING BOOKED THROUGH THE TRAINING COORDINATOR.
RACE DETAILS
200-meter sprint races will be held Friday (starting at 6:00 PM)
500-meter races and the 2000 meter pursuit will be held on Saturday (8:00 AM to 5:00 PM)
The alternate date in case of bad weather is Sunday (morning finals only)
Recreational and junior teams compete on the basis of placing
The minimum race crew is 16 paddlers, 1 drummer, and 1 steers-person
Crews exceeding the 22 crew members maximum will be disqualified
OTHER EVENT INFORMATION
PADDLERS VILLAGE
All registered teams will be provided with a designated space within the tents of our Paddler's Village. Each team member receives a wristband for the weekend and, in addition to allowing you to race, it also allows you access to the Village. Access to Paddler's Village is restricted to paddlers or team members only.
TEAM FUN NIGHT
All registered teams are encouraged to attend our Friday Night Cabaret so that they can participate in the team fun night. Besides listening to great music under the big tent, teams will get a chance to compete in friendly games like our World Famous Beer Paddle Races. It's a great opportunity for teams to not only build on their own team spirit but also to share a drink and a laugh with their competitors. We hope to see all teams out for a great time!